CRUSH FOR 6-8 YEAR OLDS
orange rovers program / travel
mighty strikers program / community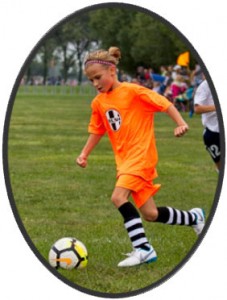 ORANGE ROVERS PROGRAM / TRAVEL / is designed for 6-8 year old girls and boys who want to participate in developmental league play. Practices focus on foundational body mechanics and soccer skills. The games are played in a 4 vs 4 format and without goalkeepers. Travel is limited to 3-5 games outside of Ann Arbor. The Orange Rovers Program enrollment is on a season by season basis. NO YEAR-LONG COMMITMENT IS REQUIRED.
MIGHTY STRIKERS PROGRAM / COMMUNITY / provides a fun and age appropriate learning environment in which young players discover and develop foundational body mechanics and soccer skills: running with the ball, stopping the ball, changing direction while running with the ball, passing, shooting, tackling, etc. Players also participate in short scrimmages and mini tournaments.  Mighty Strikers Program instruction is designed to improve spatial awareness, basic soccer problem-solving, physical literacy, team-work and sportsmanship. The program has been created by soccer and early childhood education specialists.  A great way to learn to love the game! NO TRAVEL REQUIRED.
Several 4-6 week sessions offered throughout the year. Enrollment is on one session at a time basis. Players must wear athletic shoes and shin guards.  Players must bring a water bottle.
ENROLLMENT IS NOW OPEN