TRAVEL PROGRAM
for soccer players ages 6-19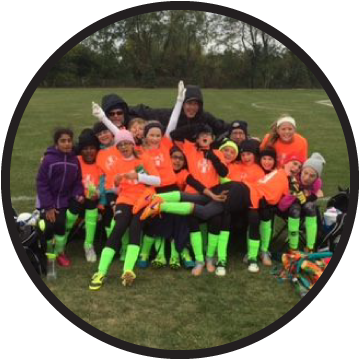 MPSA Crush Travel Program provides Ann Arbor area youth soccer players with professional, excellence-driven instruction.  We offer an enjoyable, age-appropriate, and challenging training environment, emphasizing skill development and personal achievement and growth.  Our goal is to cultivate life-long learners and enthusiasts of soccer while teaching positive life habits.
OUR PHILOSOPHY
Our approach to working with youth soccer players is based on the following principles:
Enjoyment of the game is the foundation of future success.
Learning is more important than winning.
It makes no sense to cut players – players need time to reach their potential.
It makes no sense to run A and B teams – it is counter-productive to label youth players.
Team unity is the foundation of growth and competitive success.
Respect for all players and game officials is a must – we want to be a class act.
Our approach is based on the best practices of the best clubs and soccer federations from all over the world: Ajax Amsterdam, Barcelona, French Football Federation and German Football Federation.
Their methodology is proven to work and our continued growth and improvement show that fun and learning indeed work in helping youngsters reach their full potential as athletes and as human beings.
TIME COMMITMENT
The information below is offered as a estimation of the time commitment parents can expect during the travel season.  Note that schedules are fluid and can be subject to change.
Complete training schedules are announced in July.
Fall game schedules are announced in August.
Spring game schedules are announced in March.
FALL & SPRING LEAGUE GAMES
Half of the games (3 to 5) are played in Ann Arbor.
Half of the games (3 to 5) are played away from Ann Arbor.
Average travel time to away games is between 15 and 60 minutes.
Games are mostly on weekends but mid-week games are also possible.
More information is available on the Calendar page.
PLAY TIME & POSITIONS
Play time is based on attendance + attitude + ability + game performance.

Players are guaranteed to play one third of each game.

Positions are decided by team coach.
ATTENDANCE & POSITIONS
MPSA expects that parents / guardians will notify team coaches of all scheduling conflicts in advance.

U07-U10 players are expected to attend a minimum of 60% of team events.

U11-U12 players are expected to attend a minimum of 70% of team events.

U13-U19 players are expected to attend a minimum of 80% of team events.